Cloud Computing

Cloud computing enables IT services like networks, servers, storage, applications, and services to be available to an organization, when none of these services is hosted on its IT hardware.
This is made possible by the internet, which allows companies or in particular their IT to access the services from a third party. In process, eliminating the costs involved in maintaining these IT services, from software upgrades to manpower; and getting expensive hardware to host them. In return, companies pay for all the services they use monthly/yearly.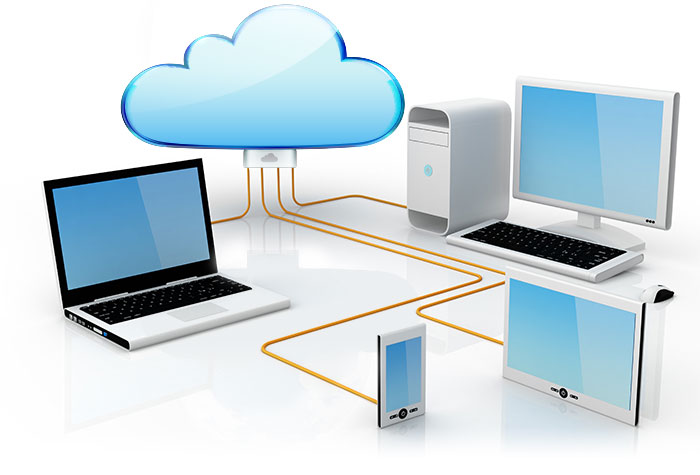 Cloud Computing Deployment Methods

Public:

In this model, a third-party cloud service provider hosts the physical resources. Access is provided to the public over the internet, and the users are billed for the time they use the service.
Private::

This deployment model is used when a cloud service is provided within a corporation. Employees are given different levels of access; and the cloud computing servers can either be on-site or managed by a third party like in public cloud computing.
Hybrid:

Hybrid model is a blend of any two of the above cloud models. In many cases, hybrid model is a mix of physical infrastructure and virtual environment to provide IT services to an organization. This model is generally used in large organizations that have a global footprint.
Cloud Computing Service Models

Software-as-a-Service:

In SaaS, access to software is provided to the clients over the internet, obviating the need to install the software on individual systems. Users have the liberty to establish and terminate the connection and pay only for how much they use.
Platform-as-a-Service:

Software development firms usually don't want access to software but to servers with database connectivity. They need platforms to run the software that they have developed and often, different software's require different platforms to run. Developing different servers for different software is time consuming and expensive. With PaaS, this overhead is resolved and agility of production is improved.
Infrastructure-as-a-Service:

In IaaS, users get access to several types of servers, storage spaces, disk drives, private networks, messaging systems and more. With IaaS, a firm can build its own computing infrastructure anytime it needs, and pay only for the time it uses it.